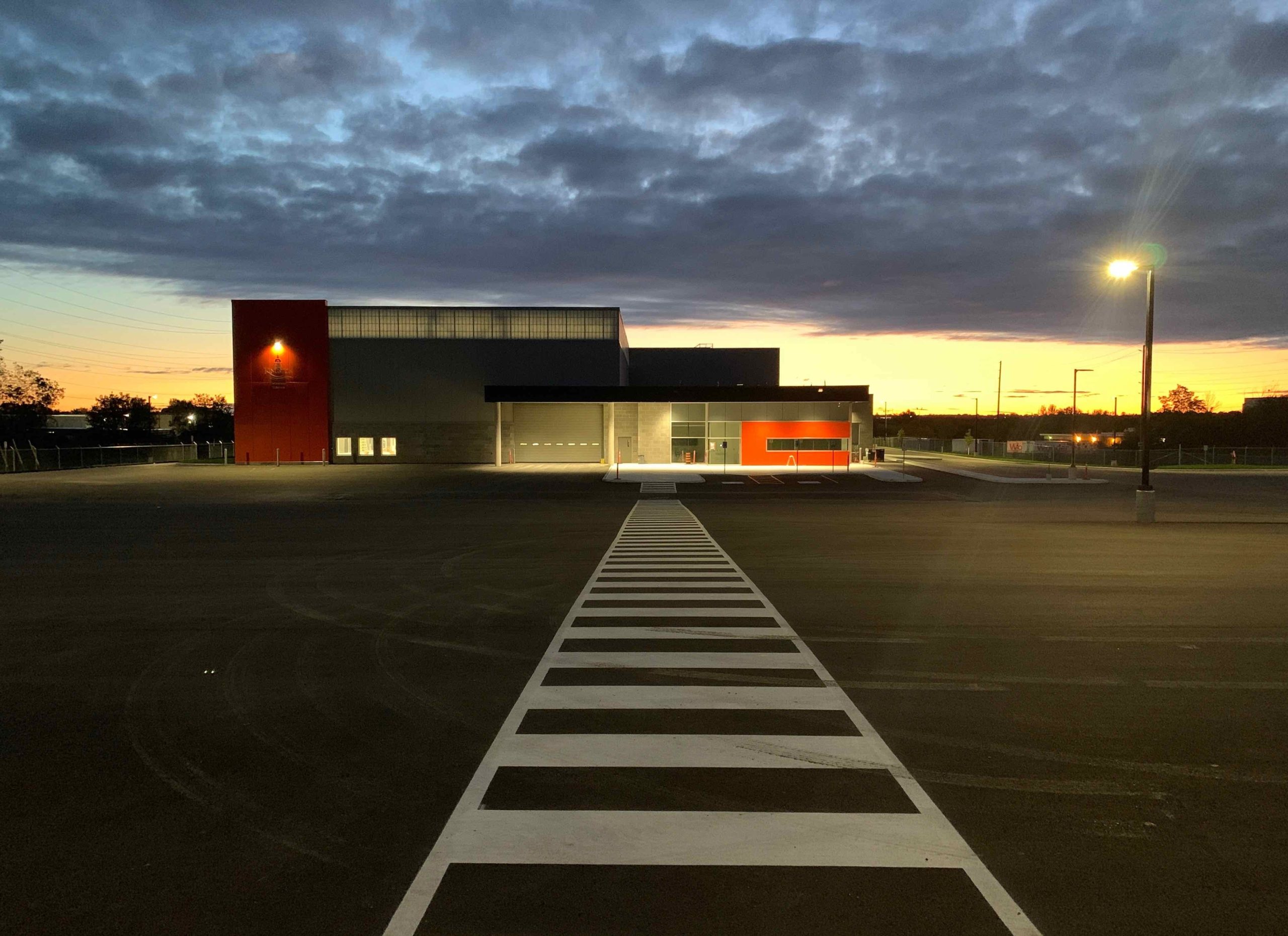 Description:
This new state-of-the-art fleet maintenance garage is 43,271 sqft and has 12 large vehicle repair bays for snow plow and sanding trucks on its north flank and 4 small vehicle bays complete with hoist on its south side.
The large vehicle bay is equipped with full service stations per bay and 10,000 KG over head Crane for the heavy lifting. Separate entrance for large and small vehicle wash bay. Access through the large overhead speed doors makes for building efficiency during heating and cooling seasons. Complete with polished concrete floors and in floor hydronic heating, administration offices, lunch room, general parts room, tool grib, oil and grease room, receiving area,  locker room and shower for everyone. New 2 acers of parking and staging areas for all the fleet vehicles. Security is fully monitored outside and complete with break proof exterior glazing.
The building achieved LEED Silver Certification.