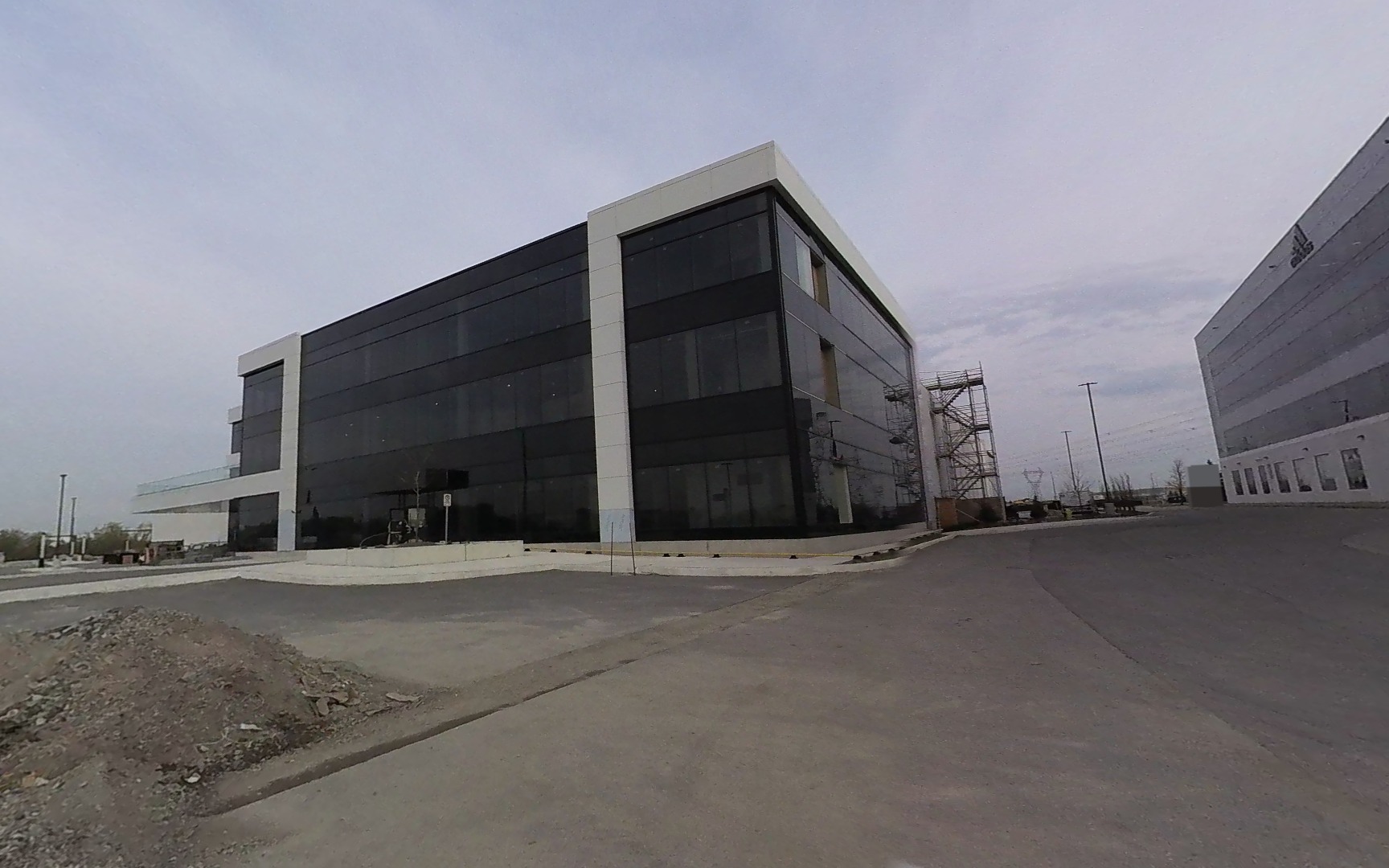 Description:
The Allyant/Buttcon JV is currently constructing the Toronto Research Chemicals, Project Niagara located in Vaughan, Ontario. The Allyant/Buttcon JV will be fitting up the ground level which compromises of primarily labs, mechanical & electrical rooms, storage, and office spaces, and in addition, the 3 Storey office portion of the building which compromises of mainly office, meeting and collaboration areas. The Lab and office fit out on the ground floor consists of approximately 168,004 sf of GFA which includes shell for future growth, 18,400 sf of 2nd floor office fit out and 16,531 sf of 3rd floor office fit out.
The project is inclusive of all the interior finishes as indicated on the architectural drawings and includes but is not limited to, masonry partitions, drywall partitions and ceilings, interior screens, doors and hardware, floor and wall finish and miscellaneous specialties. Structurally, we have included for all the framing and foundations to the cooling tower structure, plenum structure, catwalk structure and the vault storage.
The mechanical and electrical systems on the project includes the interior fit-out of the shell building for Production Laboratories and supporting areas and include a central 100% outdoor air supply and exhaust with central air handling, boiler plant and cooling plant, and variable air volume fume hood controls. The building will be fully sprinklered. Drainage systems will be acid resistant with centralized neutralization. Specialty gases and ancillary plumbing systems will also be provided. Electrical systems include central switchgear and power distribution throughout for lighting, general power, and mechanical equipment. A standby generator will be provided for essential operations and life safety. A fire alarm system will be provided as well as security throughout.