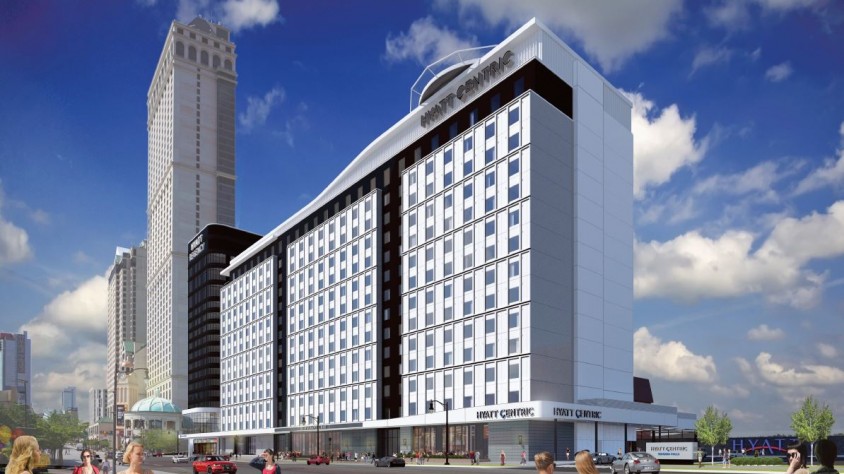 Description:
Buttcon Limited on behalf of The Fallsview Group has been requested to provide construction management services for the construction of the new luxury, dual branded Hyatt Regency Hotel and Hyatt Centric Hotel located in Niagara Falls, Ontario.
The proposed Hyatt Regency and Hyatt Centric Hotel located at 6289 Fallsview Blvd in Niagara Falls, Ontario is an L-Shaped hotel with one wing being the Hyatt Centric Hotel comprising of 16 storey's and the second wing, the Hyatt Regency, comprising of 14 storey's. The total Gross Floor Area of the hotel is 785,449 Square Feet, which houses a total of 1,160 hotel suites with an average suite size of 440 Square Feet.
The structure of the hotel is to be constructed of structural steel post and beam and an 8" hollow core slab complete with a 2" Concrete Topping. The façade is to be enclosed with prefabricated E.I.F.S panels and aluminum punch windows, with the ground floors and portions of the second-floor façade to be enclosed with aluminum curtain wall glazing.