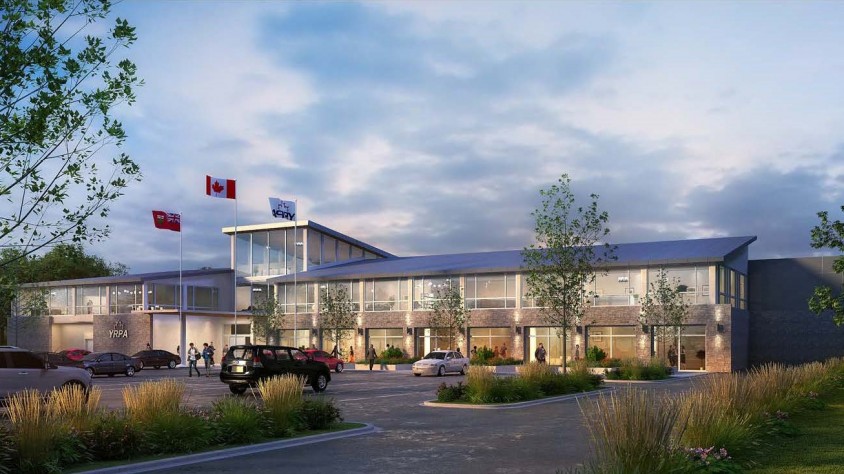 Description:
The new office and clubhouse facility will offer YRPA and its members a new contemporary facility with adequate office space for the association's growing staff complement as well as additional rentable office spaces for suitable tenants. The facility also includes a new private member social space including bar, bistro dining and games area as well as two private lounge spaces with access to a covered terrace. The social space will be served by a new commercial kitchen.
There will also be a large event space for member functions (retirements, weddings, funerals, etc.) as well as member organized educational events and seminars. This large event space will also be offered to the public as a rentable space for non-member events. The event space includes a crush space for pre-event receptions with a catering kitchen and washroom facilities. The large event space is divisible into two separate spaces for simultaneous use for smaller events.
The facility will also provide ground level rental space for the associations credit union partner to provide a branch on site for the convenience of the membership.
The building will be equipped with an underground parking garage for secure staff and executive parking for almost 60 cars. Surface parking areas will accommodate another 170 cars.