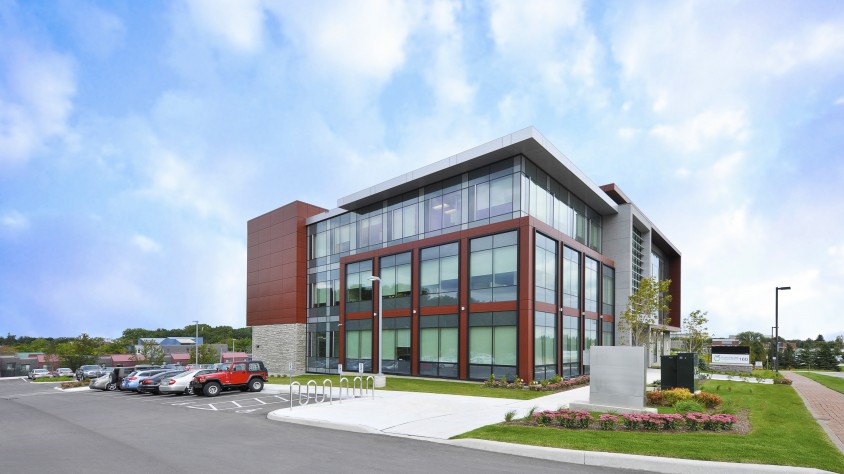 Description:
This project involved the new construction of a 58,000 square foot, 3 storey facility that included a lower level health centre and community facility. The lower level includes meeting and storage rooms, the first floor houses offices, dental rooms, speech and language rooms, consulting rooms and examination rooms. The second floor contains meeting rooms and the third floor will be used as leased space. Buttcon's innovative approach to this project was to revise the shoring caisson design to improve constructability and schedule. We did this by eliminating the rebar cages within the individual caissons and replacing them with intervals of solider piles and interlocking the caissons with each other and eliminate any concern for water penetration between piles.
Clinics in the new facility offer a variety of services including immunizations, testing and treatment for sexually transmitted infections, speech and language assessment for preschoolers and dental care for children from qualifying families. Public Health also has a wide range of programs and services that are available to everyone in the community including well water testing, breastfeeding and parenting classes, and food safety training and certification.
The building acheived LEED Silver certification and the mechanical and electrical systems are designed to exceed OBC SB0-10 2012 requirements. Among the features that have helped to achieve the standard are internal water course heat pump systems, heat recovery from exhaust air, water-efficient plumbing, energy efficient LED and T5 lighting and plug load control in office areas.