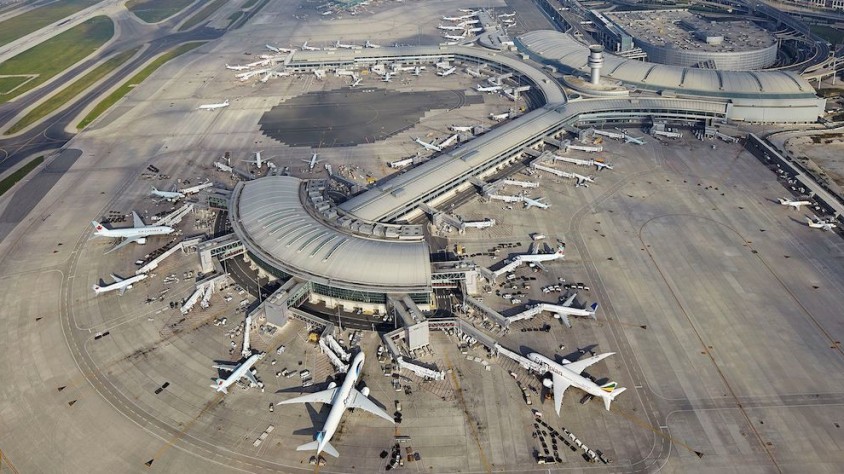 Description:
Work under this contract covered the construction of new rooms, room expansion and/or modifications, relocation of Uninterrupted Power Supplies (USPs) and associated electrical distribution, modification and installation of HVAC equipment, and rewiring of outlets to UPS power, and includes the following major items of work:
Expansion of Terminal 3 IDF Room E2016 into a larger MDF Room E2016. Demolish associated closet, walls, doors and building system. Provide new harden walls and ceiling, and building systems to support larger room and other building upgrades.
Building of a new Terminal 3 File Storage Room and provide associated building systems.
Building new Electrical Room FD3101 in Terminal 1 Level 3 and providing associated building systems.
Existing 40kVA UPS and associated electrical distribution located in Terminal 1 Level 3 room FD3096 will be relocated to Terminal 1 Level 2 rooms FC2002 and FC2250. Existing 40kVA UPS wiring configuration will be reworked from single input to dual input configuration.
Installation of new pre-purchased UPSs and associated electrical distribution for Terminal 1 and Terminal 3.
Installation of new pre-purchased Computer Room A/C (CRAC) units.
Installation of new pre-purchased A/C split units.
Reworking of electrical power source for power outlets at screening booths, kiosks, offices and workstations in Terminal 1 and 3.
Supply and installation of new mantrap door for Terminal 1 Level 3.