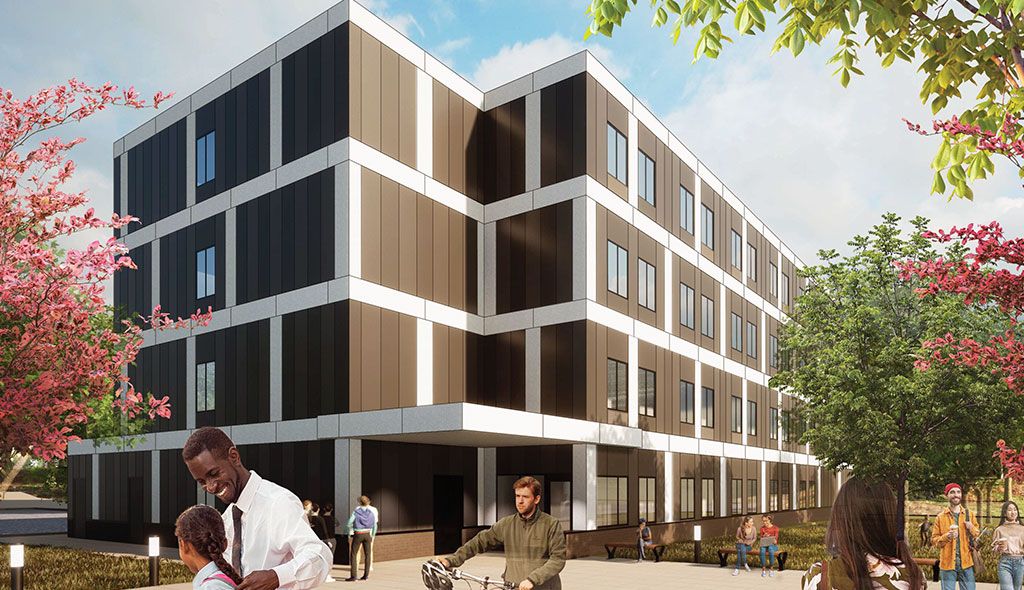 Description:
Buttcon and Nomodic have been awarded this project as a Joint Venture.
The scope of the project includes the following:
Forty (40) units with a full kitchen per the following breakdown.
Each unit will contain a minimum:
400 square feet per unit.
Living area, separate bedroom and washroom
Utility connections for cable tv, internet and telephone
Kitchenette with sink
Bathroom with ventilation
Space designed for refrigerator, stove and microwave
Kitchen cabinets
Thermostat with HRV controls
Low maintenance, durable, easy to clean, water resistant, flooring, walls, ceiling
24 parking spots
Common areas to include: flexible lounge, living, meeting, common area; open kitchen attached to the multipurpose room; common washrooms; low maintenance finishes.